Video editing allows you to improve the visual quality of your videos, create engaging narratives by eliminating imperfections or unwanted elements. No need to re-record, you can just go on with your recording and edit out any element or times that you don't want in your final video!
While you can only do basic trimming and cutting with the free plan on our Mac and Windows apps, the web editing lets you access more features like cropping, rotating, and some filters!
With our Video Editing Feature, you can now:
Trim
You recorded a video but the beginning or end of the recording is clunky → cut the beginning or end part of it. You don't need to re-record it anymore. Save time and frustration!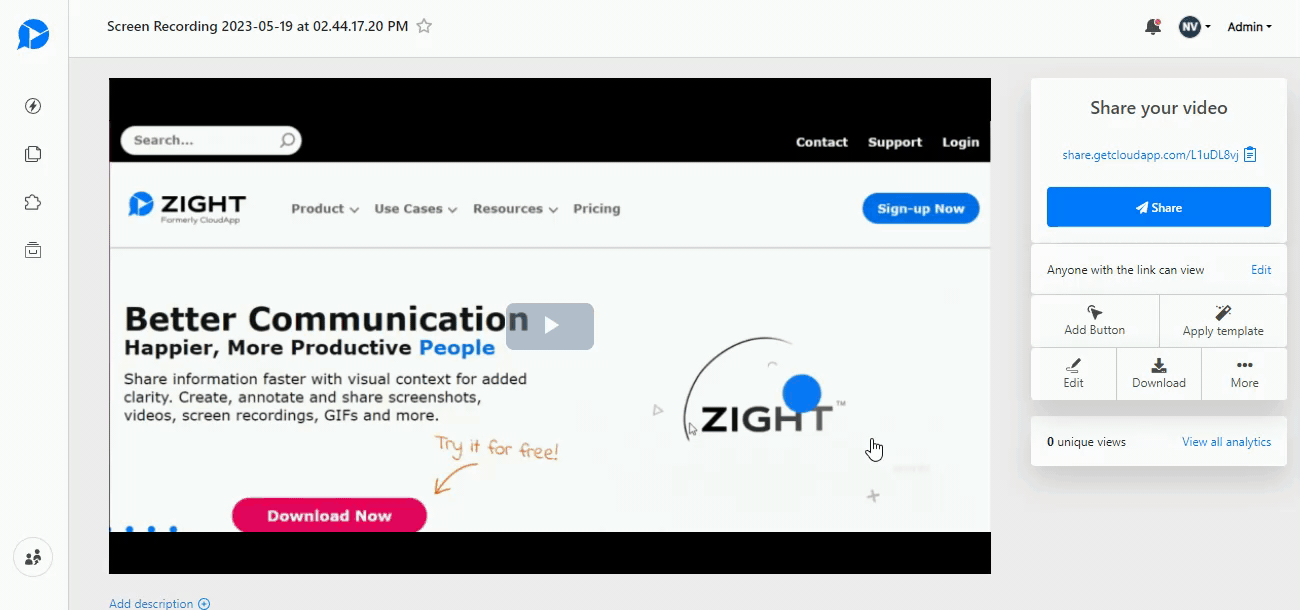 Split
A notification popped up while recording, or you accidentally switched to a different tab or an app? The Split Video tool can help with that!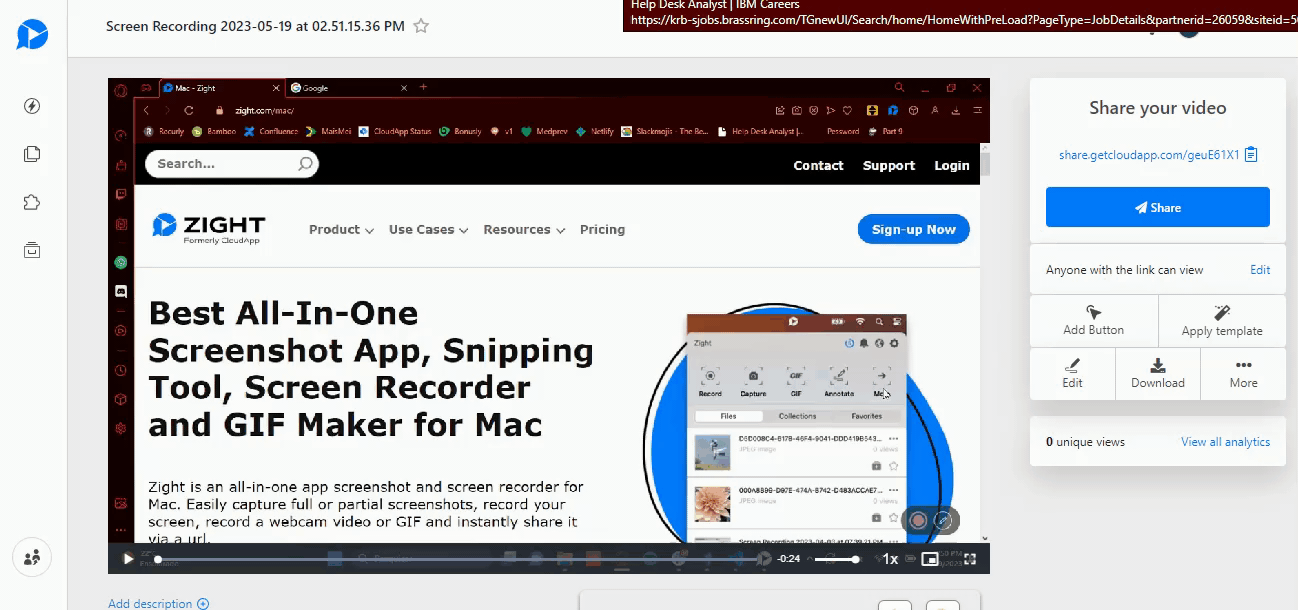 Crop
Remove the status bar, dock, start menu, or browser with tabs and URL address so you don't show sensitive information and help viewers focus on the content you recorded.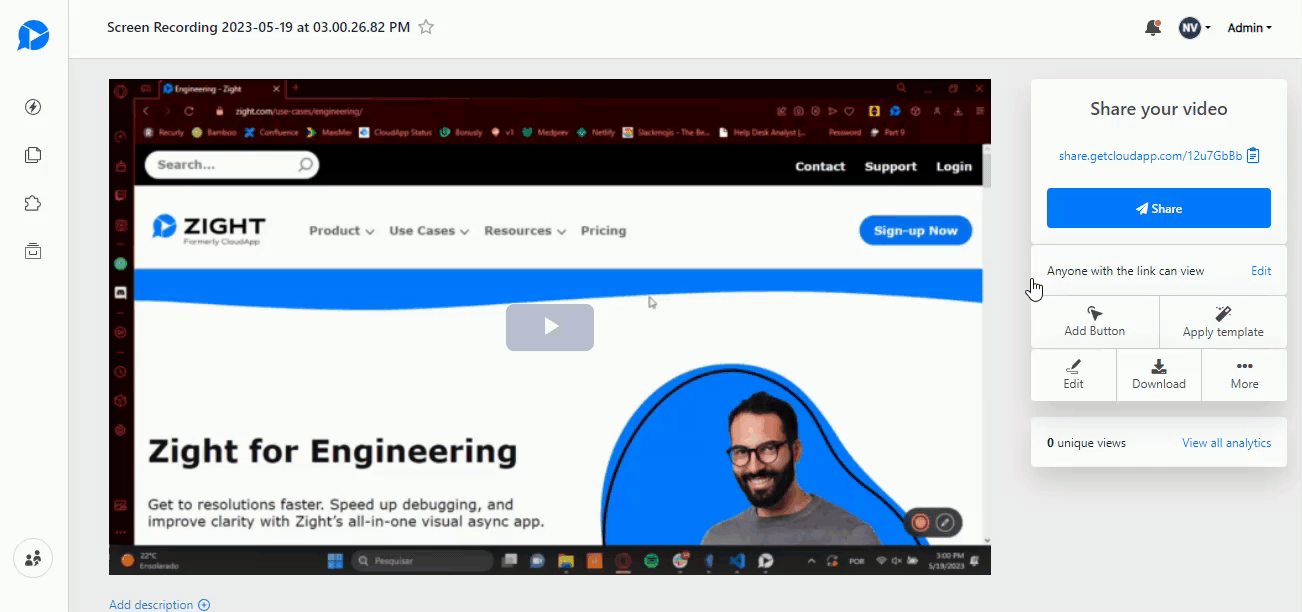 Clarity
The quality of your recording is too low, it's blurred, or compression messed with details. Improve readability and make your video sharp again!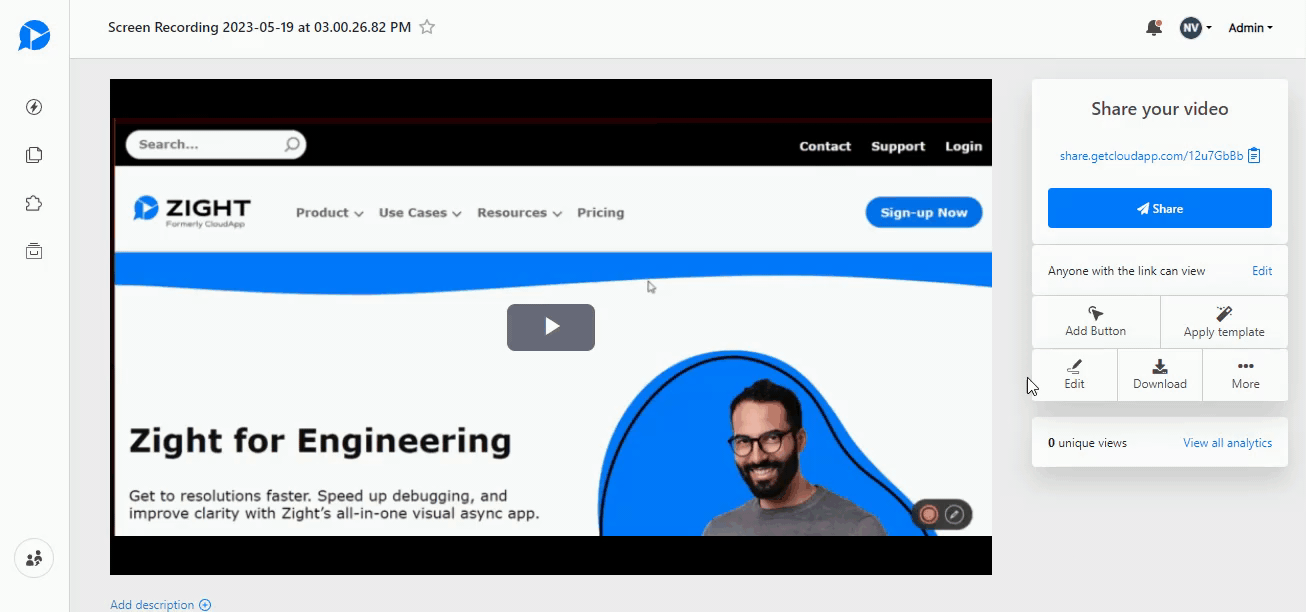 Color Modification
The video should be stylized to your website or use case. Make it a little darker and shift the temperature to blue to make it fit low-key websites and be more eye-catching!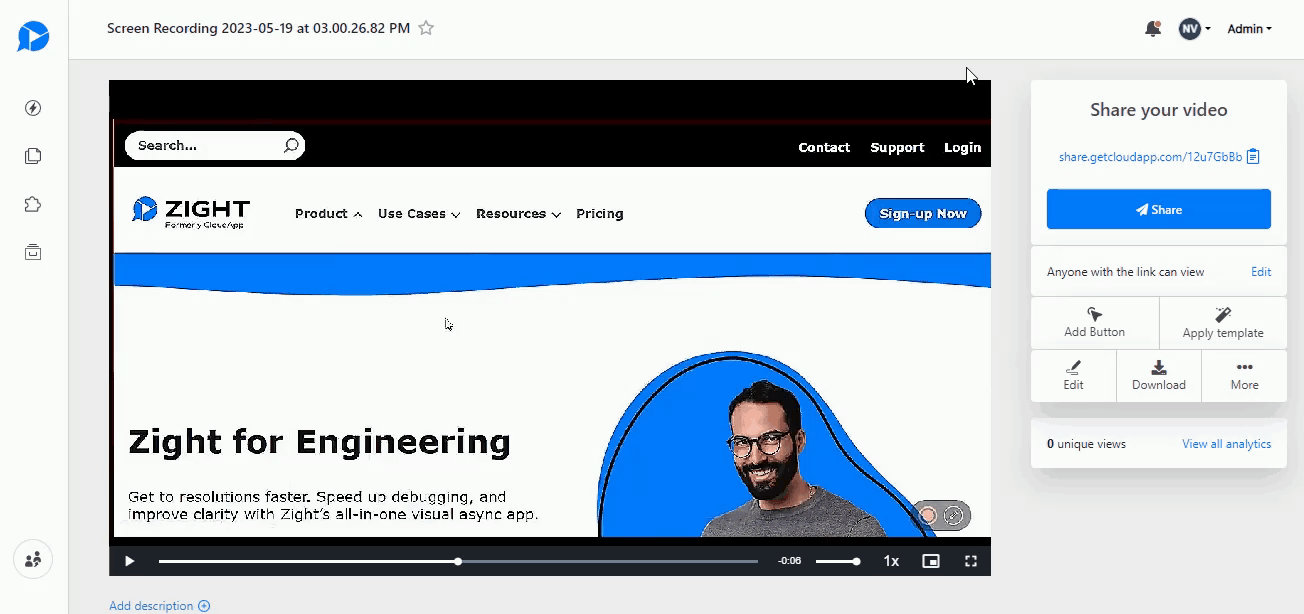 Rotate and Scale
Make the video more abstract and dynamic. Scale the video and rotate it so it focuses more on the process than on certain clicks or actions, adding originality and a unique vibe.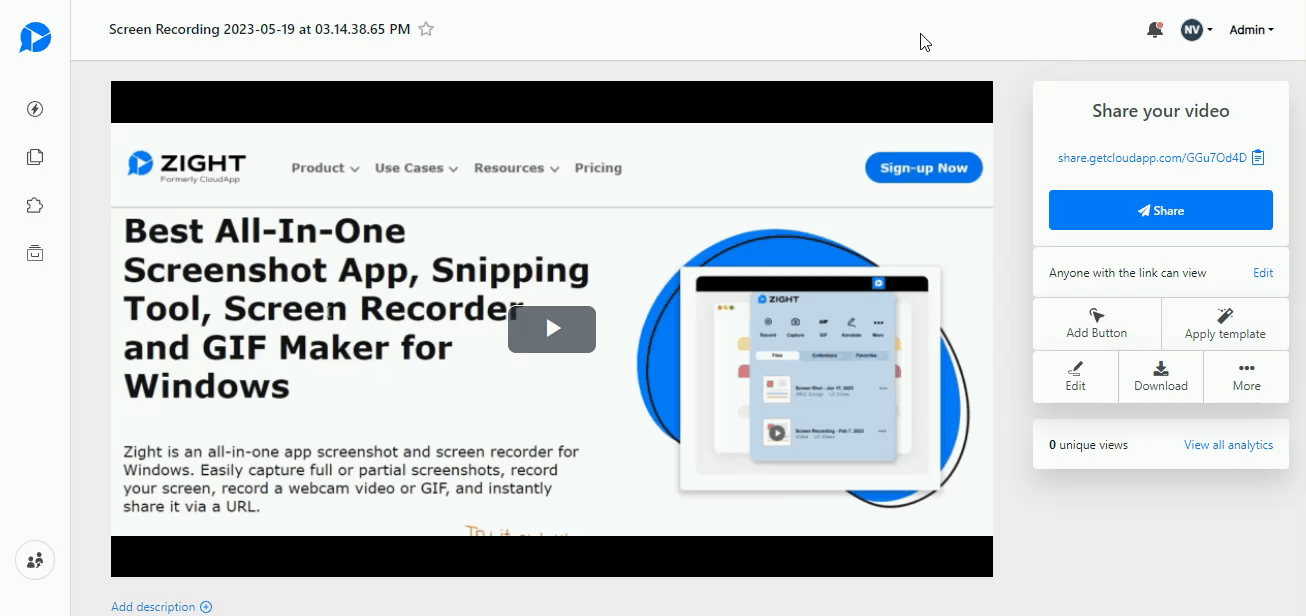 Discover the power of our Video Editing tool. Elevate your videos, and achieve polished and professional results. With flexibility and creative freedom at your fingertips, our tool empowers you to express your unique style. Embrace the possibilities, create captivating videos, and leave a lasting impression with our editing video tool.
Video Editing for Free Tiers
There are a few limitations to the Free Tier Subscription. You can only trim or cut out parts of a video in our Mac and Windows applications.
If you're looking for more functionality, we offer premium subscription plans that provide a complete experience with full access to all features.
Do you have more questions about how to use a certain feature? Contact us by sending a message here. We're happy to help!