As soon as you sign up to Zight, you can create your team and invite other users to the platform. Registration is free.
How to sign up
If you received an invitation to join Zight, accept the invite from within the email. You'll be asked to set up a Zight password and will be redirected to a team or board to start collaborating right away.
If you haven't received an invitation, you can register with your email address or with Google, Slack, Apple ID or SSO and then create a new team or join an existing one.
Open

sign-up page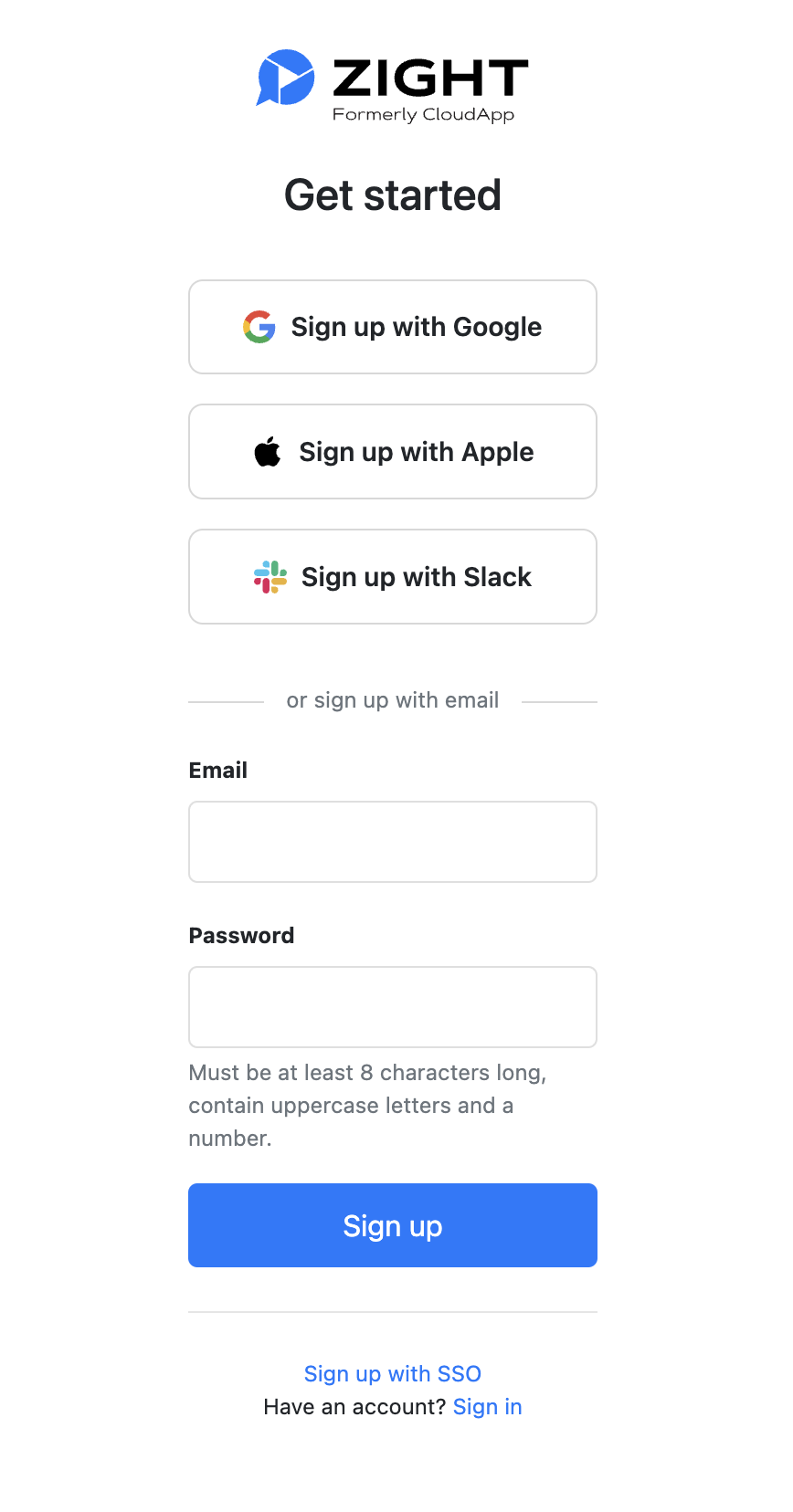 Fill out the

Email,

and

Password

fields
Click

Sign up
If your organization uses

Single sign-on, you will be redirected to log in via SSO. Use your identity provider credentials to sign up
If your email is already registered with Zight, you will see the corresponding message.

Log in to Zight

with your email to access your profile. You can

reset your password

if you don't remember it.
f you need further assistance or have additional questions, we'd be happy to help! Please contact our support team here.