Captions improve the ability of audiences to discover and consume your videos. Upon request, Zight will generate an English transcript for your videos and screen recordings. When watching a video, not everyone is in a place where they can listen to the audio, and many people understand videos better when they can read along with captions at the same time.
Transcriptions also make your videos easier to search via our dashboard.
*subtitles are only available for enterprise users.
How to add captions to your videos
After you have finished recording a video, follow these steps to add captions and get your transcription.
Visit your video in the Zight viewer
Click on the Transcription option right below the video description box
Click "Request Transcription"
You will receive an email when your transcription and captions are ready
Visit the video again in the Zight viewer, and you'll be able to read the transcription as well as enable captions on the video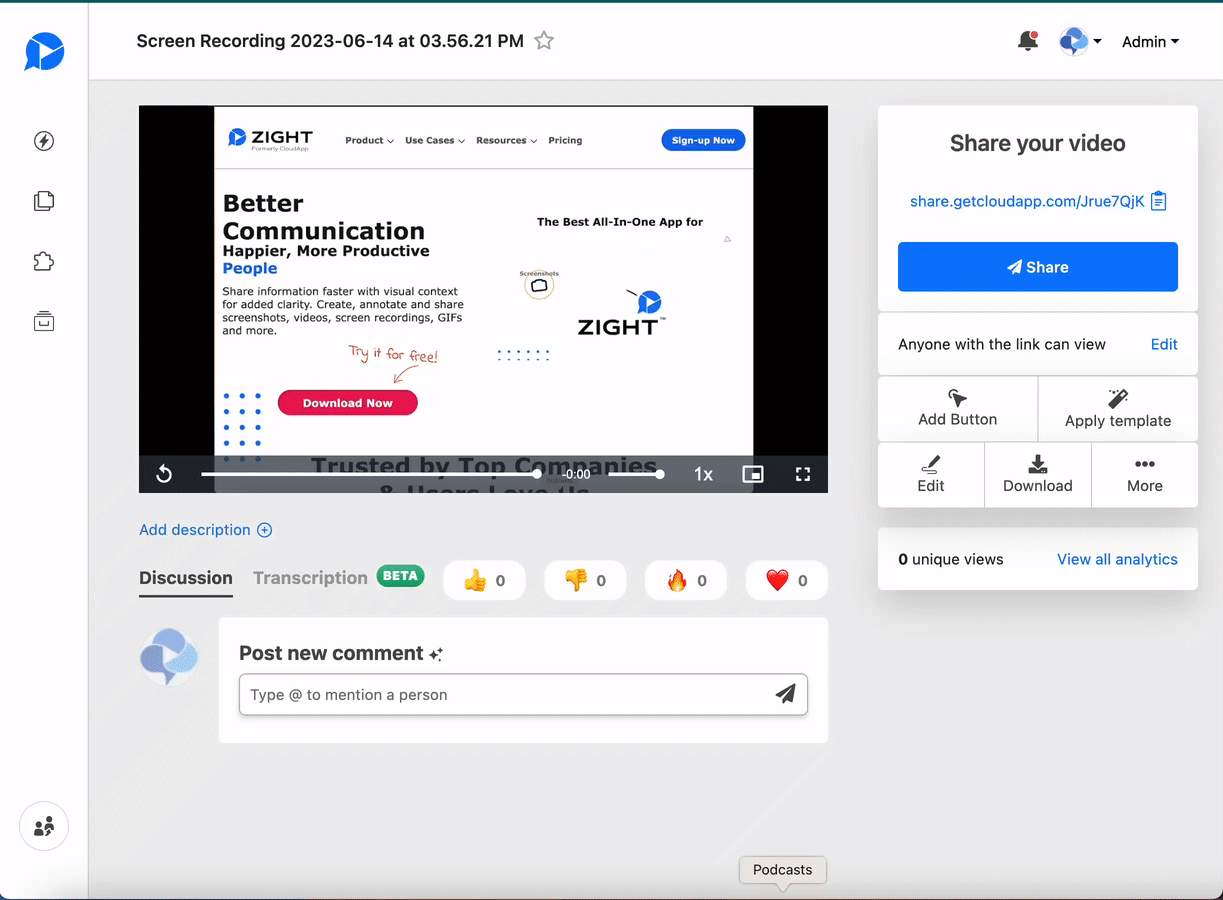 You'll be notified when the transcription is ready.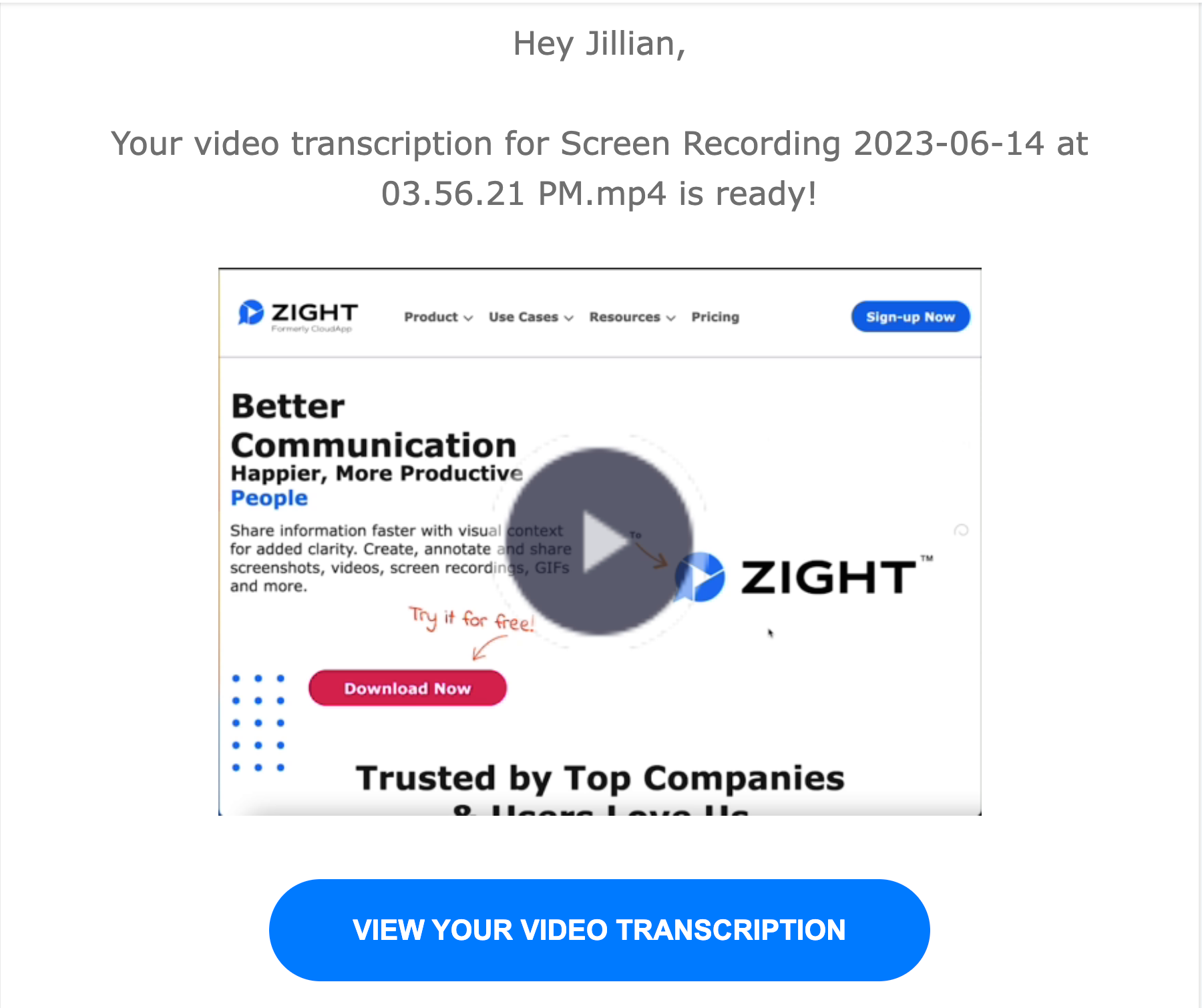 Use the transcription to skip to certain parts of the video.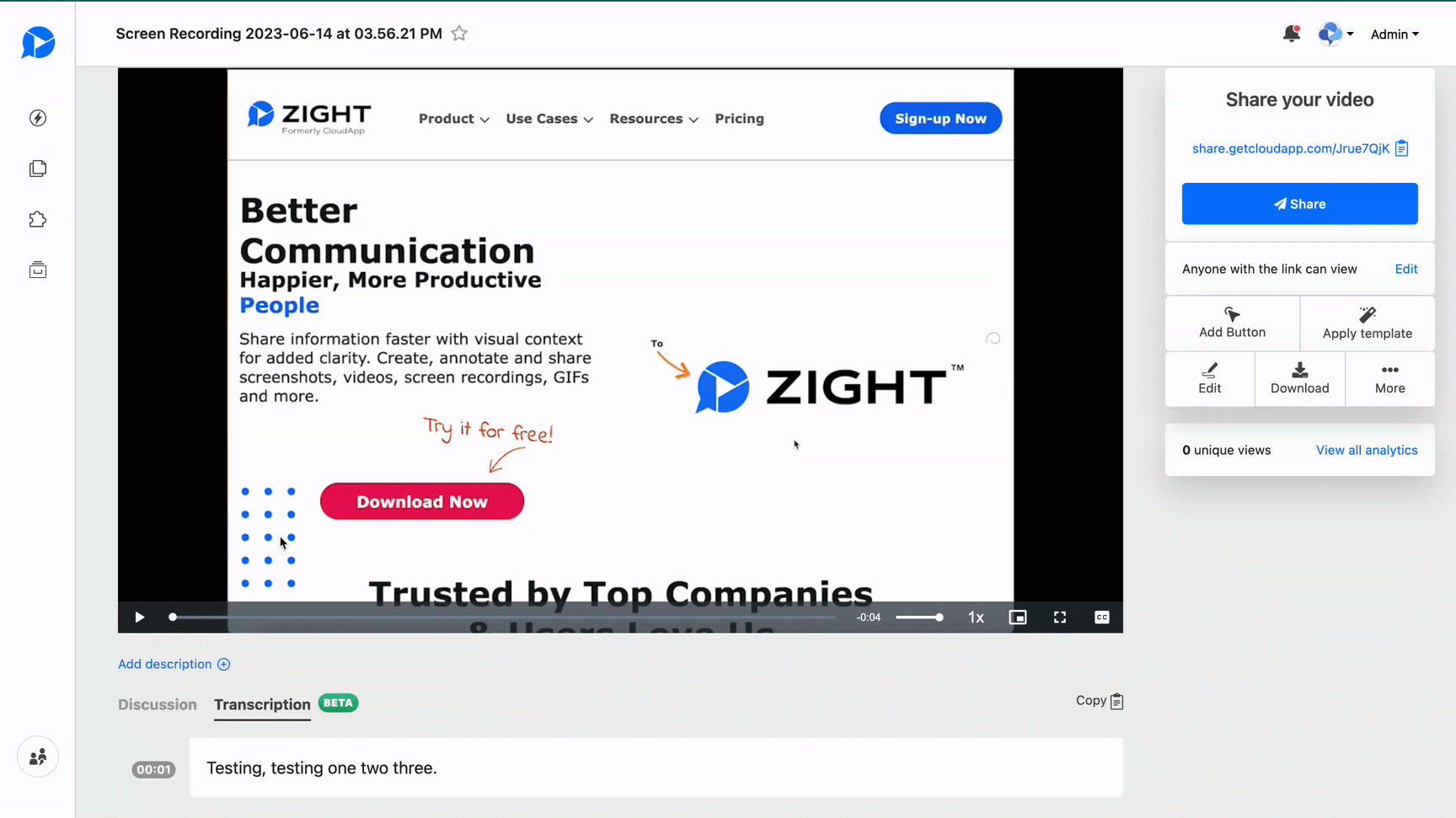 Toggle closed captions on or off, by clicking the "㏄" on the lower right corner of the video player.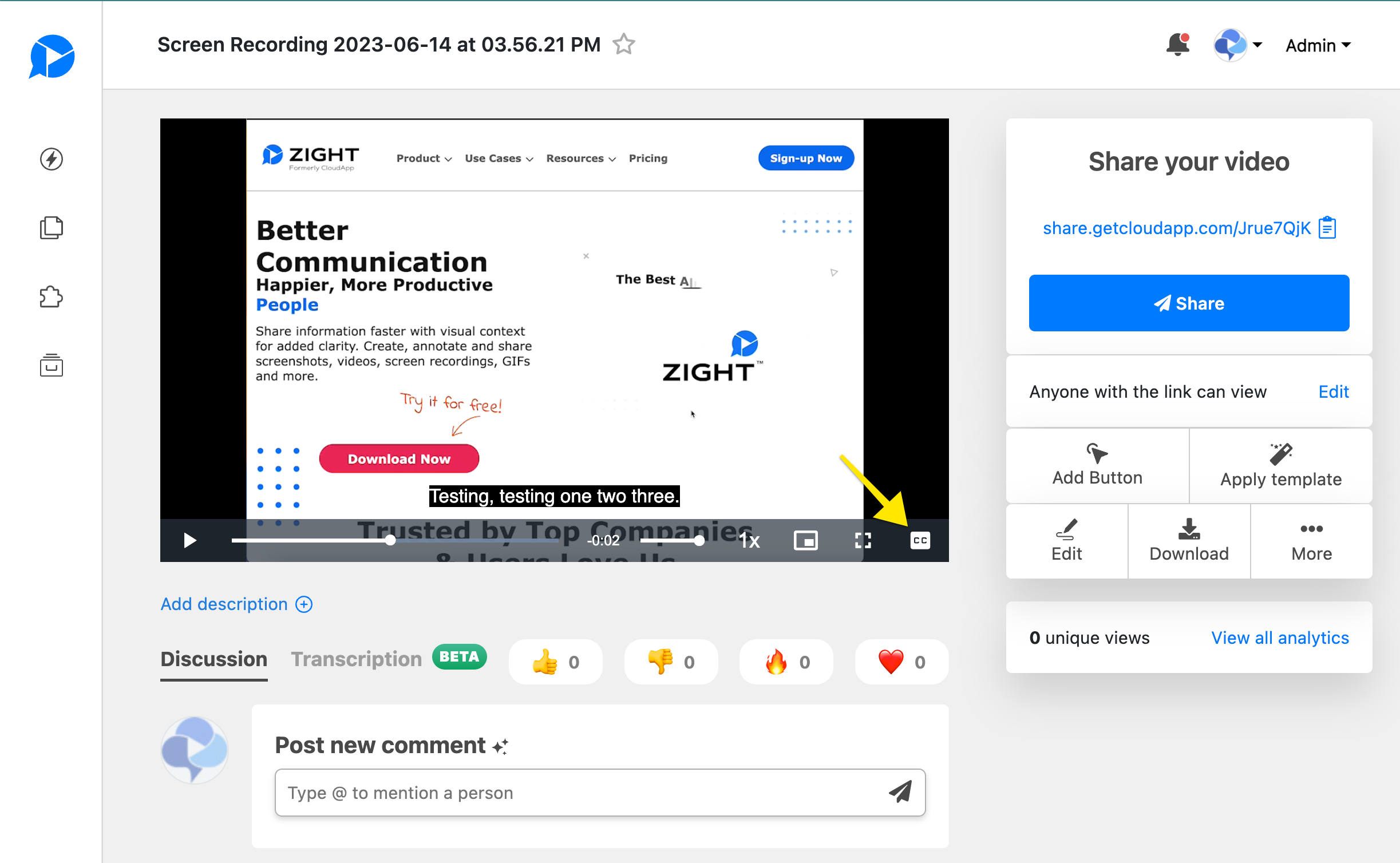 Captions are also made available to unfurled and embedded videos. This is especially helpful for customers that send videos in Slack, or embed their Zight videos in a help center or on their website.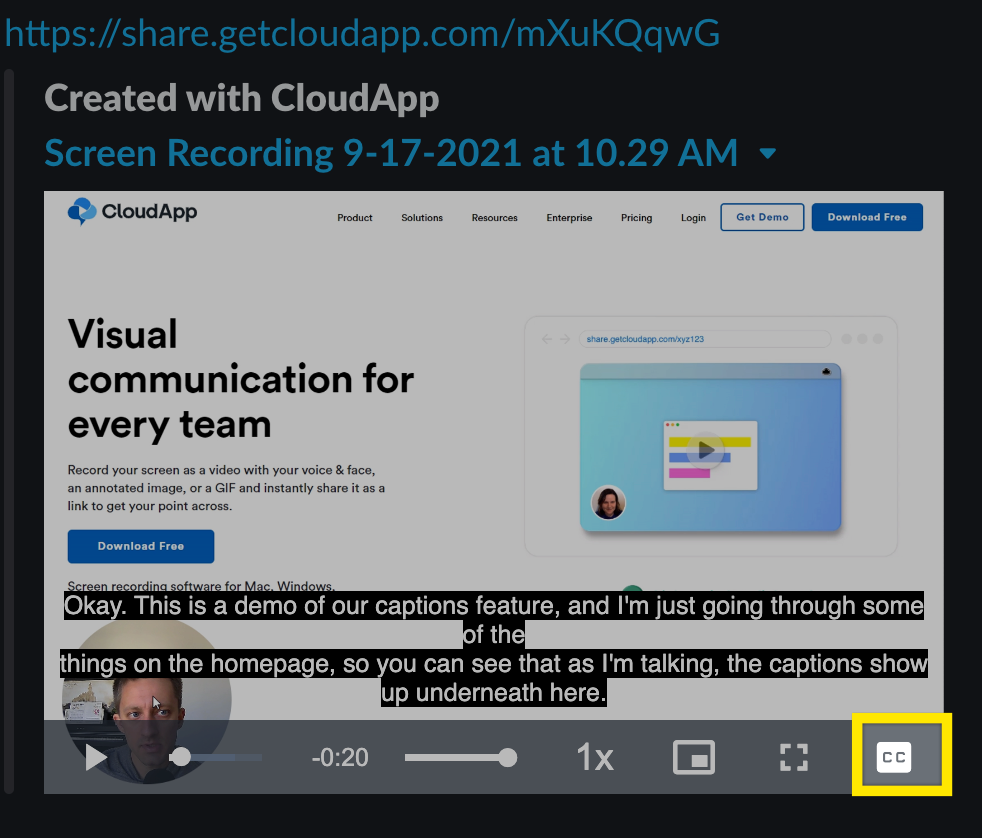 Captions will be initially rolled out to our Enterprise customers. We hope to expand the feature set out to additional paid plans in the future. If you would like to gain access to captions, along with other enhanced security features, please contact our sales team about an Enterprise account.
If you need further assistance or have additional questions, we'd be happy to help! Please contact our support team at support@zight.com.