Users can embed content practically anywhere with Zight. Embedding content allows you to place your content on your website.
To get the 'Embed' code, you can get it from:
The viewer page
Or (if you're a Mac user) through your app
Simply follow these steps to find out how to get the embed code from the previously listed sources:
1. Getting the embed code from the viewer page:
Copy and paste the link of your content into your browser. This opens up your viewer page. From there, select the 'Share' button then click the 'Embed' option and 'Copy' the link. Then paste the code into your website text editor. As shown below:
2. To find the embed code from the Mac app:
Open your application and click on the three dots located next to your content
Click 'copy embed code'
Or use the hotkey "Ctrl+Shift+⌘+E"
You can also embed your content through an email, Slack, or presentation:
Use Zight to capture your screen.
Open Zight and find the content you want to embed
Drag the image or GIF and drop it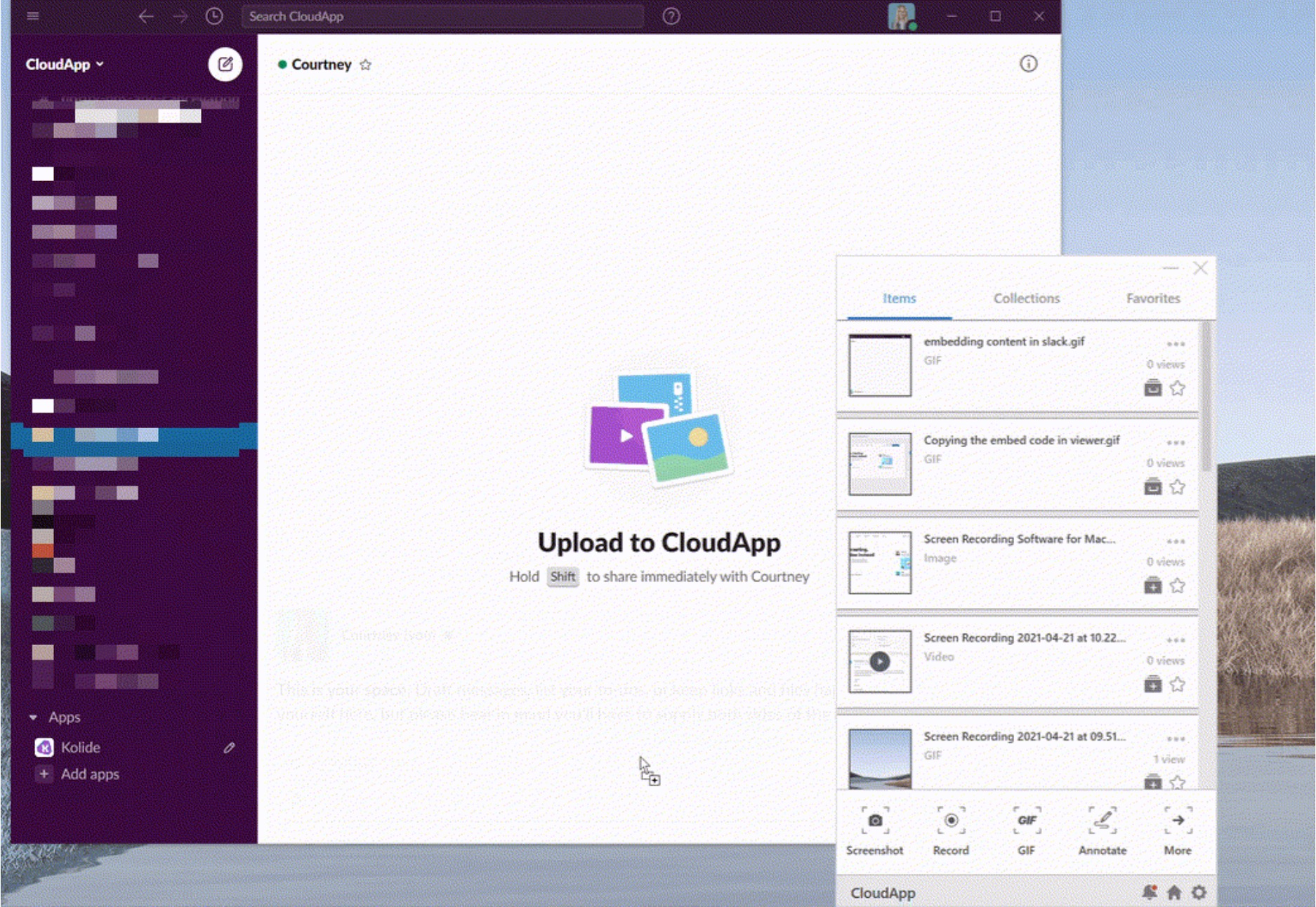 Some users may want to embed their content on an external (non-Zight hosted) site or webpage. If you choose to do so, please be aware that embedded content will be visible in search results if embedded on public sites (making the content no longer private). Some bandwidth limits also apply, see here.
If you need further assistance or have additional questions, we'd be happy to help! Please contact our support team at support@zight.com.