Let's say you're trying to create the perfect gif, but it took a couple of tries to get it just right. Now you're left with one perfect video with multiple drafts you'll never use.
Instead of deleting items one by one, you can now bulk-delete them!
How to Bulk Edit Your Content
To bulk edit your content in Zight, go to your web dashboard here: share.zight.com/dashboard
Hover over one of the items you'd like to edit, and click the checkbox in the upper left-hand corner of the thumbnail.
After you've selected all the items you want to edit, you can favorite them, add them to a collection, delete them, or download them by clicking the appropriate icon located above the thumbnails and below the search bar. As shown below.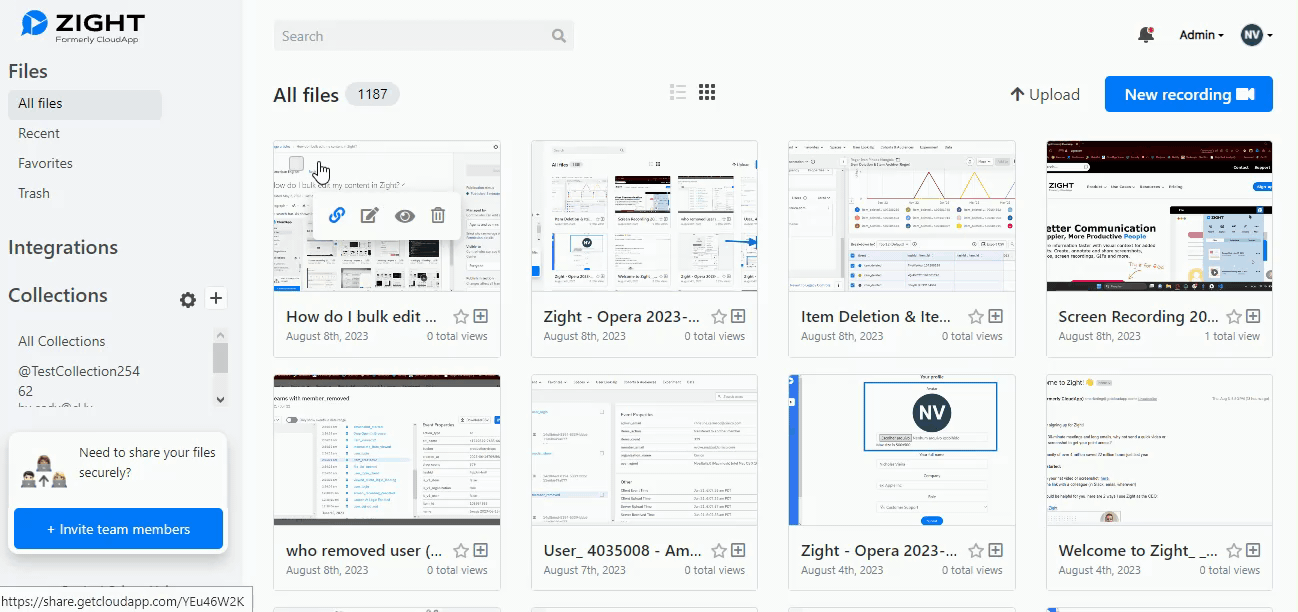 If you need further assistance or have additional questions, we'd be happy to help! Please contact our support team at support@zight.com.
Note: If you bulk delete your content, you will still be able to access and revive that content for up to 30 days through your trash bin. However, if you delete the items in your trash they will be deleted forever.