The most common reason our Chrome Extension (or any our integrations) won't record is due to the permissions not being enabled for the app.


If you cant record/capture on a specific site, there is a big change the site you are trying to record contains anti-piracy code that will prevent extension from recording/capturing.
What are permissions?
When you install an extension into your Chrome browser, you need to allow that extension certain permissions to be able to access different information on your device. For the Zight extension, you need to allow permissions for your camera and microphone.
First, make sure your browser is up to date. We always verify Zight or its integrations with the latest version
How do I enable permissions?
Follow the steps below so you can see step-by-step how to access your chrome extension permissions:
Open your Chrome Browser
Go to your 'settings' by clicking on the three dots in the upper right-hand corner
Click on the 'privacy and security' tab
Go to 'site settings' and scroll down until you see the 'camera' option click on it
Select the arrow next to Zight and from there you can allow your permissions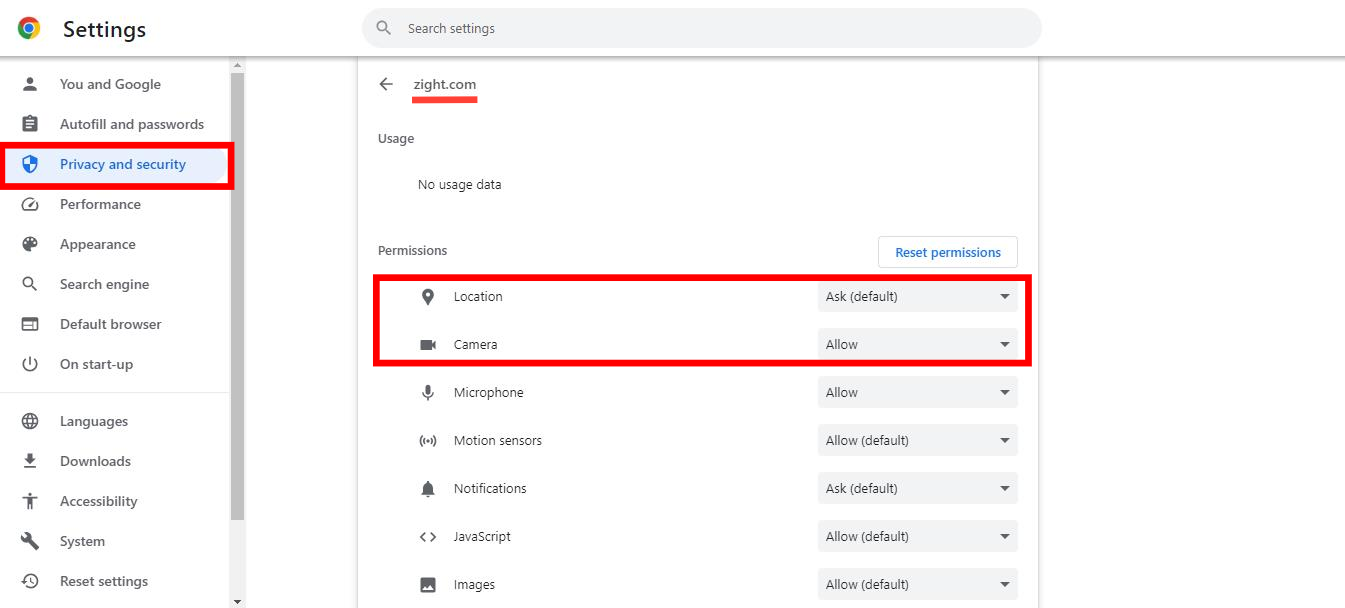 Once your microphone and camera are enabled, you should be able to record on your Zight extension!
On mac please be sure chrome has access to capturing, mic and camera:

If you need further assistance or have additional questions, we'd be happy to help! Please contact our support team here.