You spent several minutes creating the perfect video. You click on the link to view what you created and wait for it to upload... after several minutes, it's still uploading.
You may get a message displaying "Content is being uploaded", as shown below: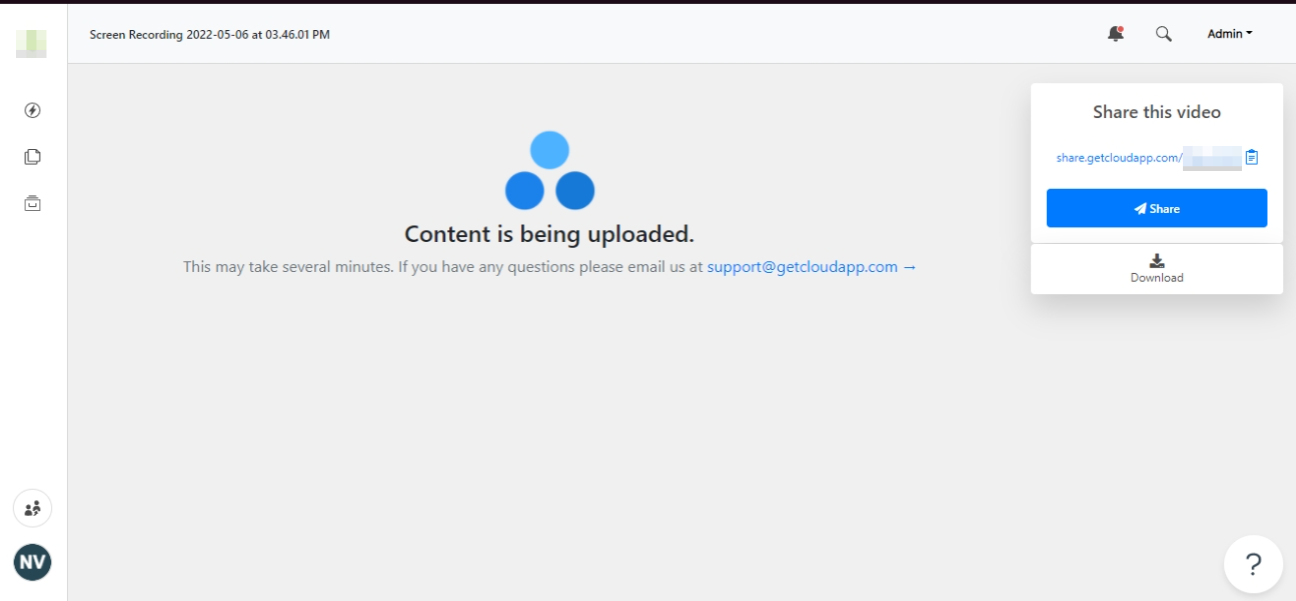 The speed at which content uploads depends on several factors.
Video length. Longer videos may take longer to update. This is especially relevant for Windows users because Windows needs to finish buffering everything before uploading it. Mac users shouldn't have this nuance since MacOS buffers in smaller packages, allowing the content to start being updated faster.
The quality you choose to record in high-resolution video will take longer to upload. If you have an issue, try a different recording quality (ex: 720p)
Your upload speed - check

speed. We recommend at least 5mbps upload speed.
A stable internet connection. If you experience an interruption while recording or during processing, your video may not upload successfully.
If the app experiences an interruption during the creation of a video or uploading a file, this could result in content not being uploaded.
How can Zight help with this issue?
Check your

failed uploads folder.

If the upload completely fails, we retry on our end and eventually should let you know that the file couldn't be uploaded.
If the failed uploads folder is empty, try the following :

On Mac, if no file is available in that failed uploads folder, go to the Terminal app and copy-paste the following :

open $TMPDIR/com.linebreak.CloudAppMacOSX
If the failure is recent, chances are the files are still in there!

On Windows, you can also find the failed uploads folder here:

C:\Users\(Your username)\Documents\CloudApp\Failed Uploads
If your content is not showing up (not downloadable or viewable) after 60 minutes, please contact our support team through this link. You should attach the app's logs so we can see where the file could have been saved.