Want to personalize your profile? In this article, we will teach you how to set up your avatar so that your team members or those you share your content can view your credentials.
Follow these steps to edit your avatar:
From here you're able to add a profile photo (max image size 500x500), put in your name, your company's name, and your role within that company.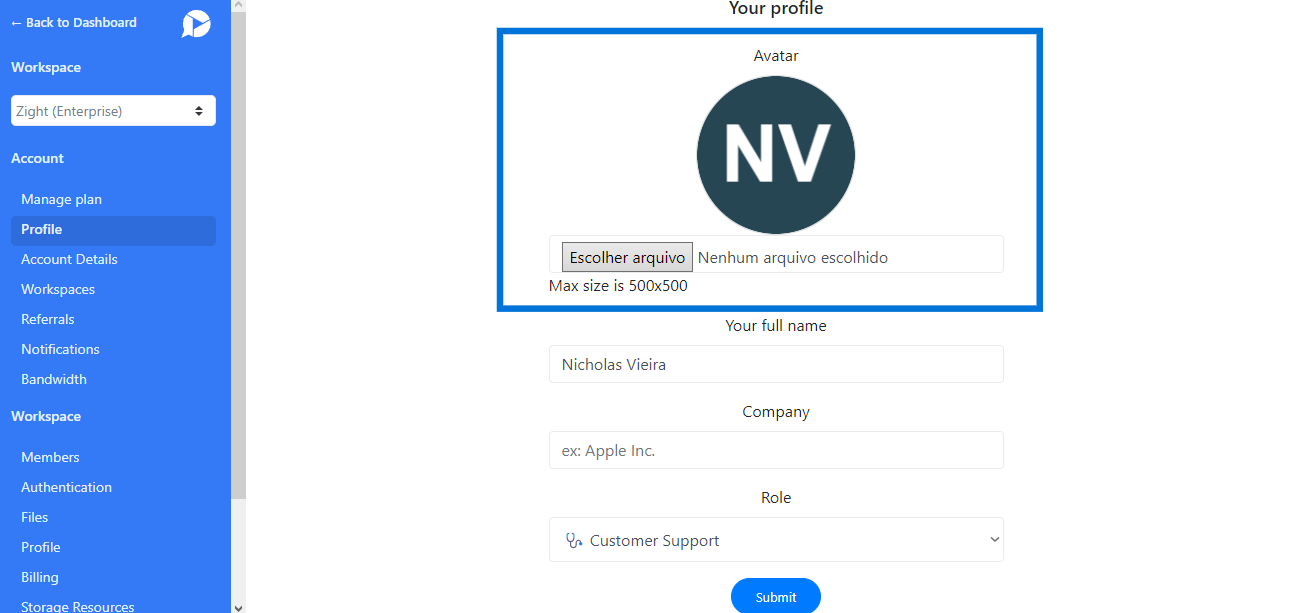 Once you update your avatar, your image will be displayed on your Zight account!
If you need further assistance or have additional questions, we'd be happy to help! Please contact our support team at support@zight.com.