You may share and view a lot of content throughout the day with Zight. Sometimes you want to find that document someone sent you or a specific link you may have looked at recently.
As a pro or team member, you have access to a section called "Activity", available via your dashboard or via http://share.getcloudapp.com/dashboard/activity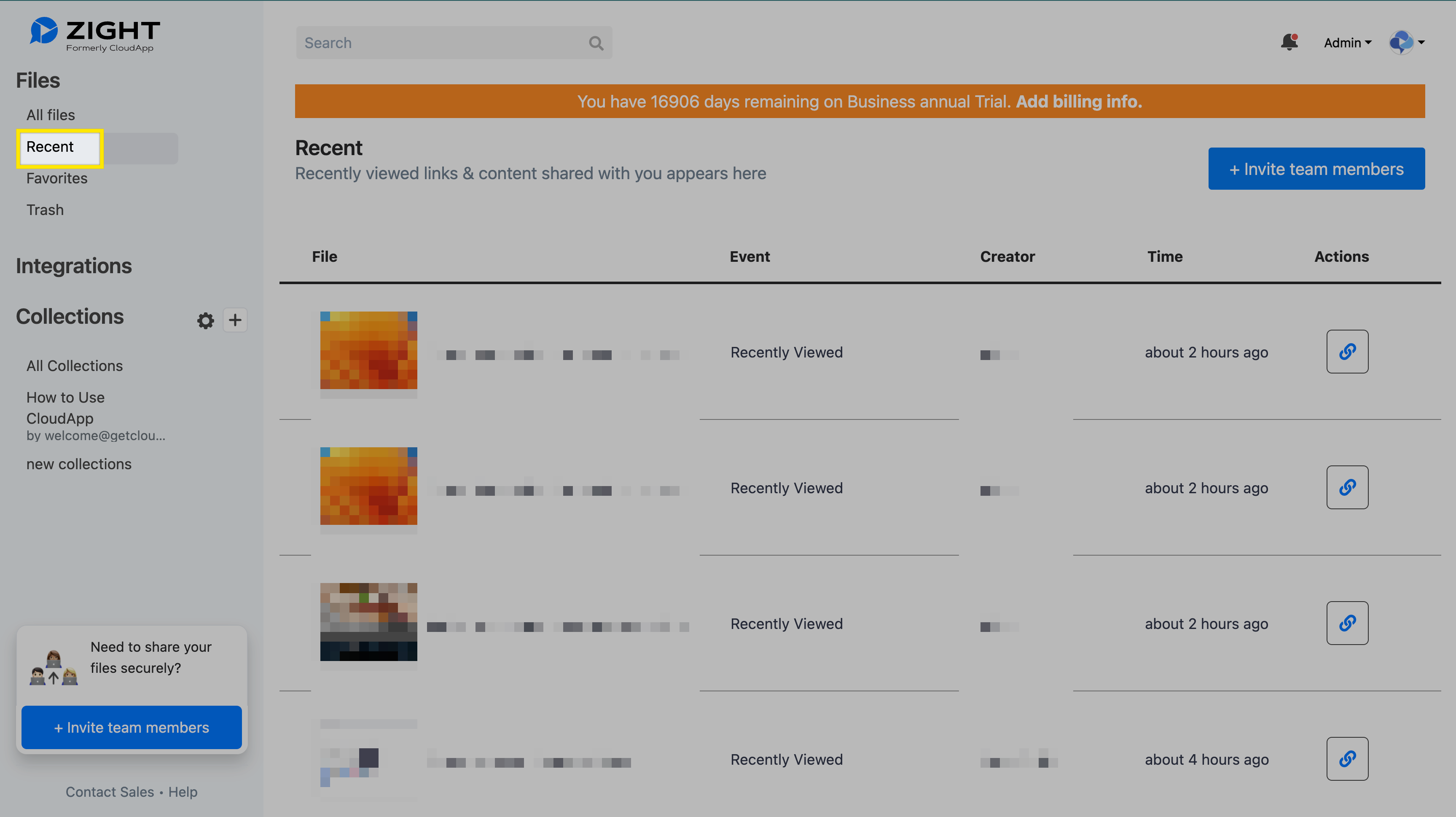 What is shown in the activity feed?
All Zight links you recently viewed while logged in
Content shared within your organization via the security settings: any link with the permission set to "Anyone in the organization can view/edit".

Learn more about our security features
Comments within your team and on your content (team/enterprise plans only)
Zight links shared to your email
How long is the data saved?
We currently show the links and viewed links from the past 30 days.
If you need further assistance or have additional questions, we'd be happy to help! Please contact our support team here.