What's Covered in This Article
Types of Zight users
How can I add new users to my account?
Types of Zight Users
There are three different types of users in Zight: members, admins, and view-only.
Members can create content with Zight using our desktop applications, iOS app, Chrome extension, or the upload icon in their web dashboards.
Admins can also perform these same actions. In addition, they can configure custom domains, custom logos, S3 buckets, invite members, manage documents, and more.
View-only users can view shared collections, comment on content, and view the team feed. These users can only be attributed to our Enterprise plan.
How can I add new users as an account admin?
Click your profile icon to open the menu

Select the Team page

Enter the user's email address you'd like to invite via email

Click "Invite Member"

You'll see a confirmation notification at the top of the page along with a new "Pending User"

If you're looking to add multiple users, you can send the invitation URL or import users via .csv.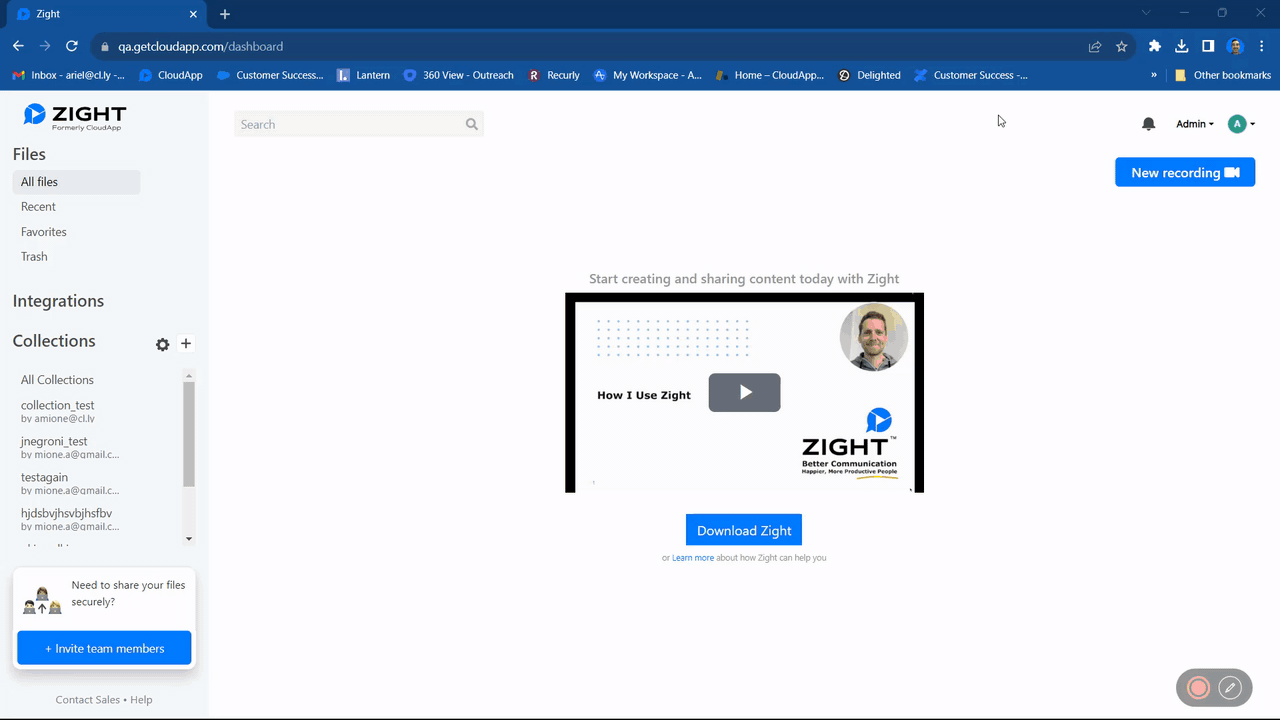 If you have further questions, please, reach out to us at support@zight.com. We are happy to help!