You and your viewers can now start a discussion within your shared content for convenience, safekeeping and referring back to later. Everyone adding comments, as well as the owner, will get notified whenever new ones get added. Learn how to adjust these notifications.
How to Comment on Content.
You can add comments using the shared link provided to you.  Once in the viewer page, you will see an option to create a new comment as well as see any previous comments listed.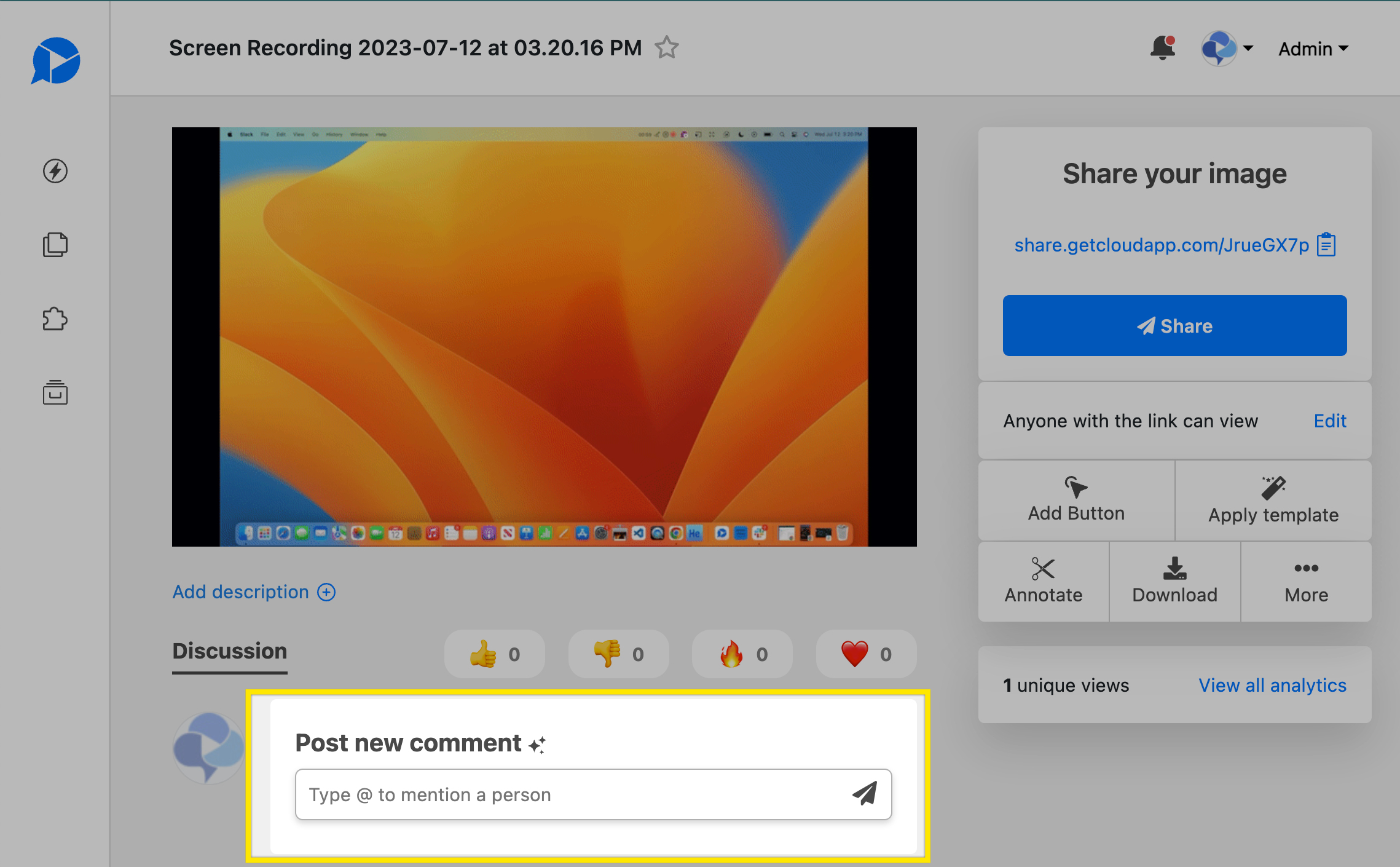 You can also tag your teammates in a comment. Type @ to mention someone. This will send them a  notification that they've been tagged. 
If someone responds to a comment or posts a new comment, you will receive a notification in your email to let you know!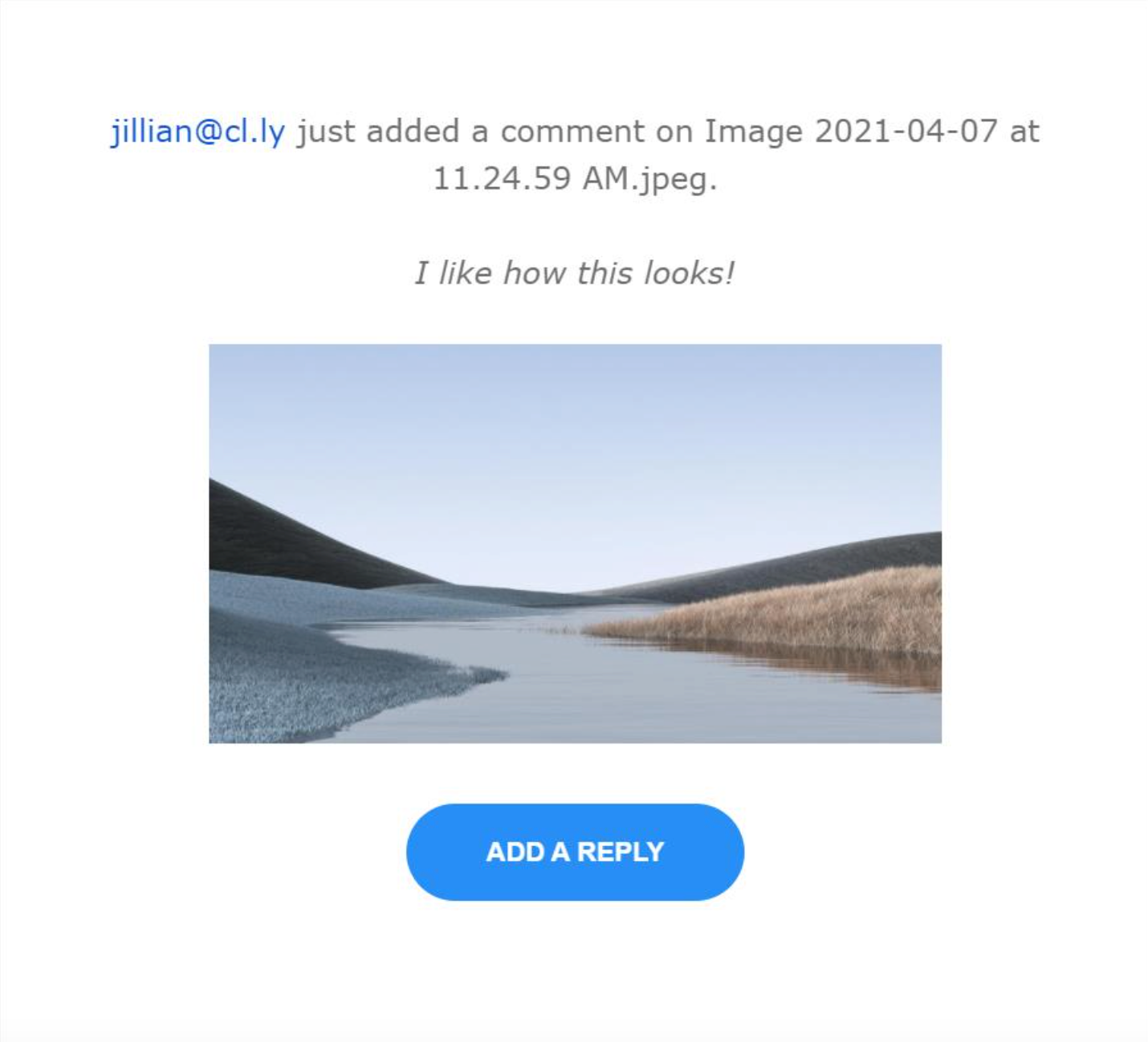 I'm on a Pro, Team, or Enterprise account and want to access my comment customization settings.
You have the option to enable or disable comments for all of your (or your team's) content. You can do this by: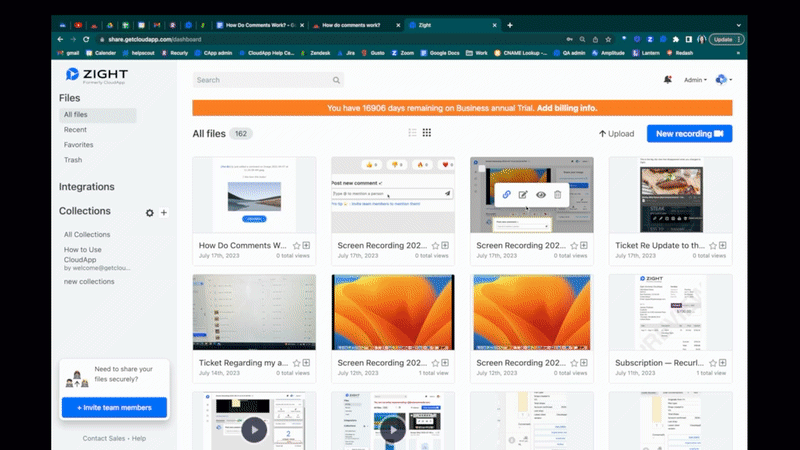 If you need further assistance or have additional questions, we'd be happy to help! Please contact our support team here.