Our Google Chrome Extension allows you to paste a link of your content directly into Gmail and have an immediate, automatic thumbnail of your content display. You are able to view gifs, screenshots, and and a static thumbnail of videos.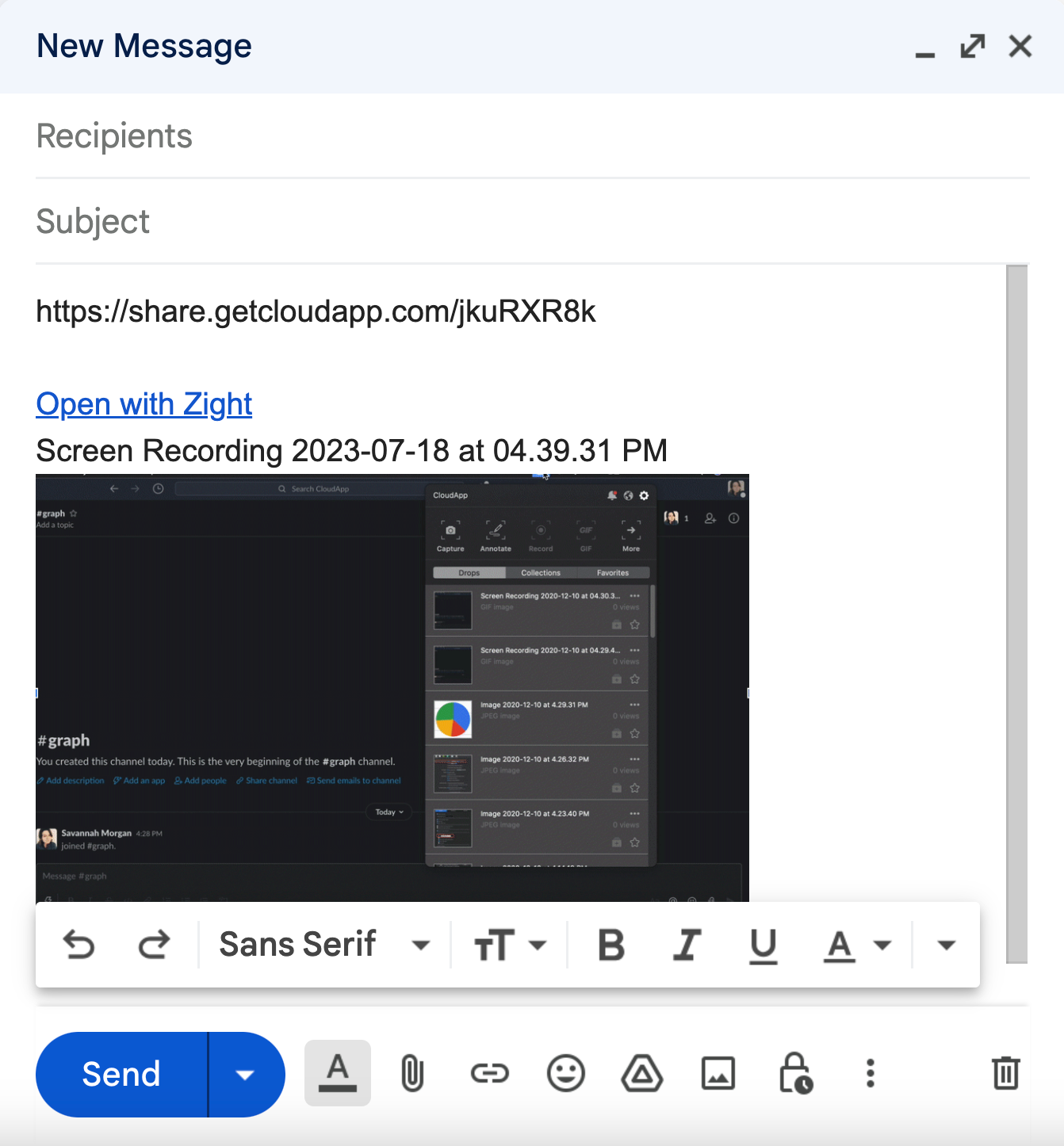 In order to see the thumbnail of your content in Gmail, what we call 'unfurling', you'll need to install our Zight for Chrome Extension.
The Chrome Extension helps you take any Zight link that you've created and magically change it into a rich thumbnail. You can consider the Chrome Extension either a 'helper' or a lightweight version of Zight for Mac and Windows. Other benefits of the Chrome Extension include full page screenshots, webcam recording, and tab and full screenshots.
The 3 steps to do this are:
1) Create a recording or screenshot.
2) Install the Chrome Extension for CloudApp.
3) Paste the link into Gmail and watch the magic!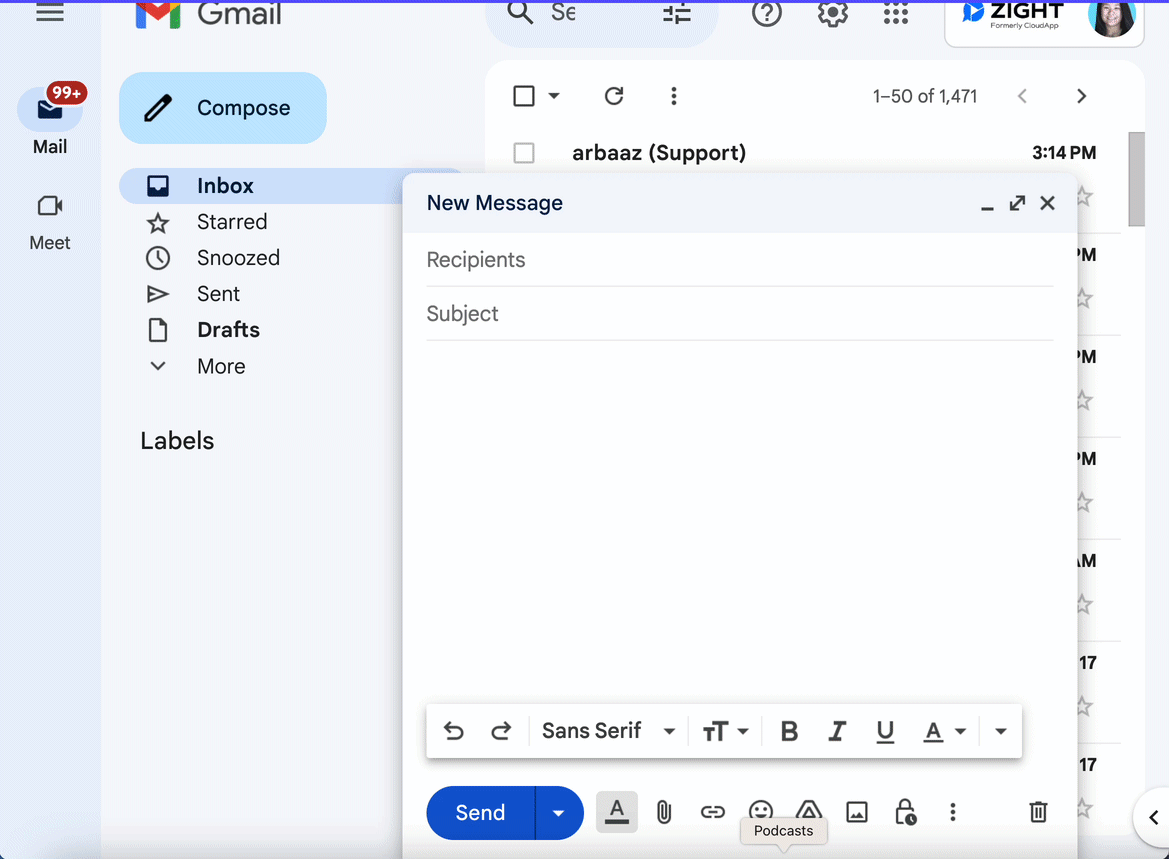 If you need further assistance or have additional questions, we'd be happy to help! Please contact our support team here.