Easily add recording capabilities to your website in a few minutes!
Allow your users to better communicate and collaborate at scale by embedding, playing and recording videos directly into your product.
Whether you want to collect videos from your customers or let your customers embed videos to skip lengthy documentation, our SDK will get you these functionalities in a few minutes and avoid customers leaving your website.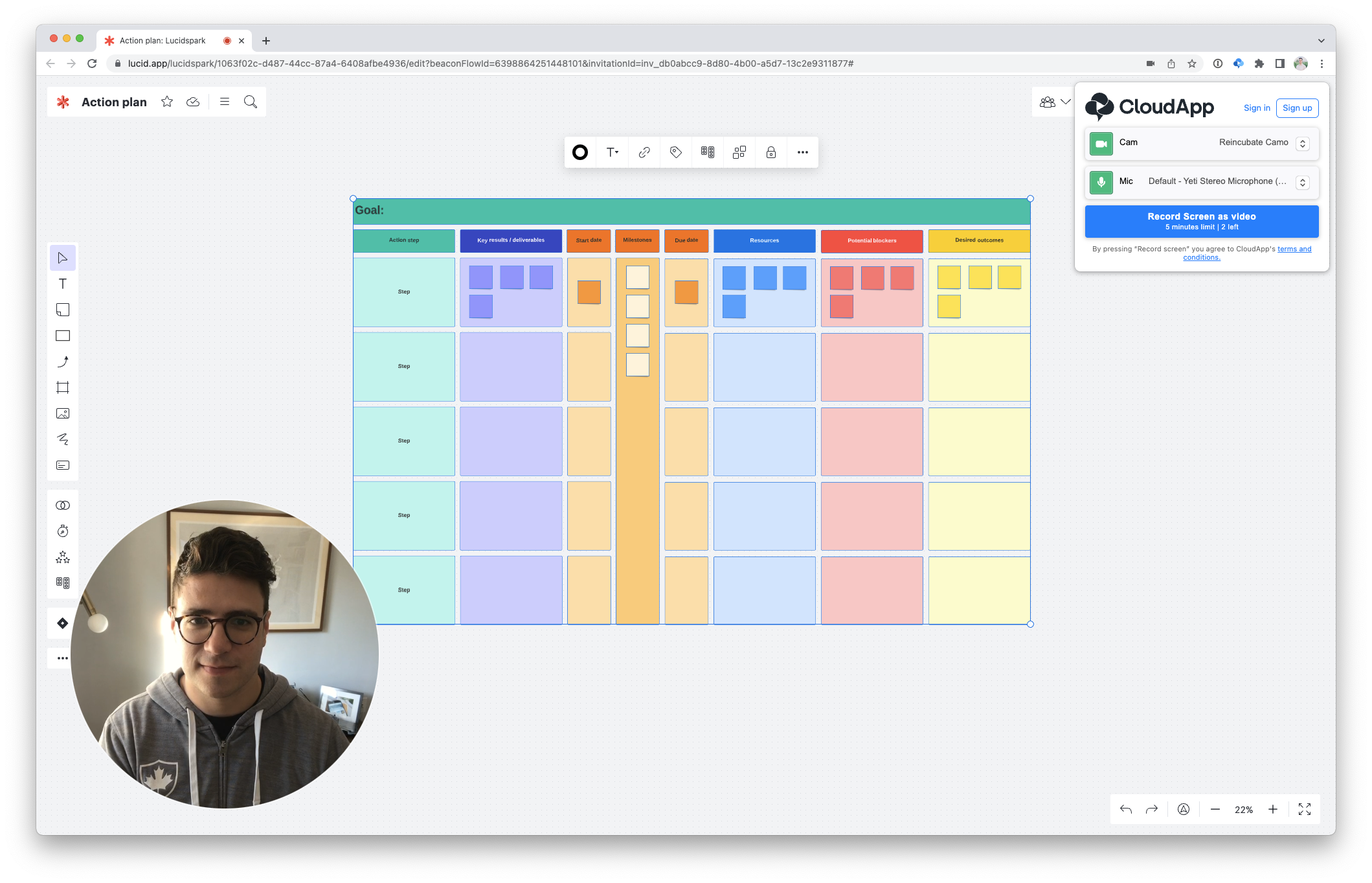 Example of the Zight SDK integrated within Lucidspark (Lucidchart)
Features
Quick setup
No download is needed for your users, just click record!
No need to signup to start recording
Simple user interface
Pause and restart recordings at any time
What's an SDK?
An SDK is a piece of code you can add to any website you own, letting you extend its capabilities.
How do we enroll?
Contact us at
here
and we can walk you through potential use cases for your company and send you the documentation and get your API key
How long does it take to setup
With under 50 lines of code to set it up, any developer can get it up and running in a few minutes
How much does it cost?
Currently the functionality is available on any Enterprise Zight plan. Please note that end users making recordings would be subject to usage limits (currently, up to 9 x 5 minutes videos before having to signup, then up to 25 videos for free)
Compatibility
Zight's web recorder is currently compatible with Chrome/Chromium browsers (Chrome, Brave, Opera, Firefox 100 and Edge). Support for Safari to come later.
If you need further assistance or have additional questions, we'd be happy to help! Please contact our support team here.