You have two recording options when using our desktop app! You're able to record GIFs or videos. Each recording type has different features. This article goes over those features as well as how to switch between the two recording options.
What is a GIF?
A gif is a loopable moving image. It combines multiple images or frames into a single file to create an animated image.
GIFs are often used on social media, blogs, and entertainment sites due to their fun nature. However, they can also be used to express emotions, ideas, or messages, which is where they can come in handy for your business. Because GIFs are essentially small virtual flipbooks, they are useful for portraying information that may need to be viewed multiple times.
GIFs automatically loop without the need to press play, meaning they can help others comprehend concepts they may need to review continuously.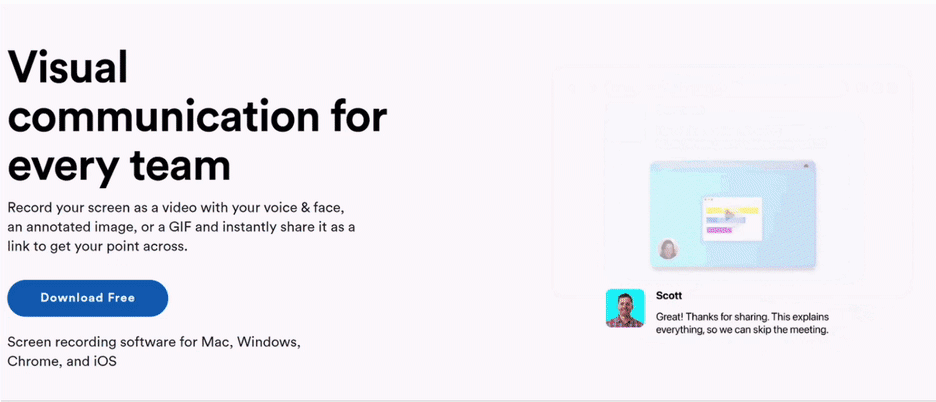 How to record GIFs:
The Chrome Extension doesn't have the GIF recording feature.
Select the GIF icon on your app's menu bar.

Then select your preferences. You're able to either choose to record a selected region, or your full screen. You can also choose to record just your screen, screen and cam, or your camera only.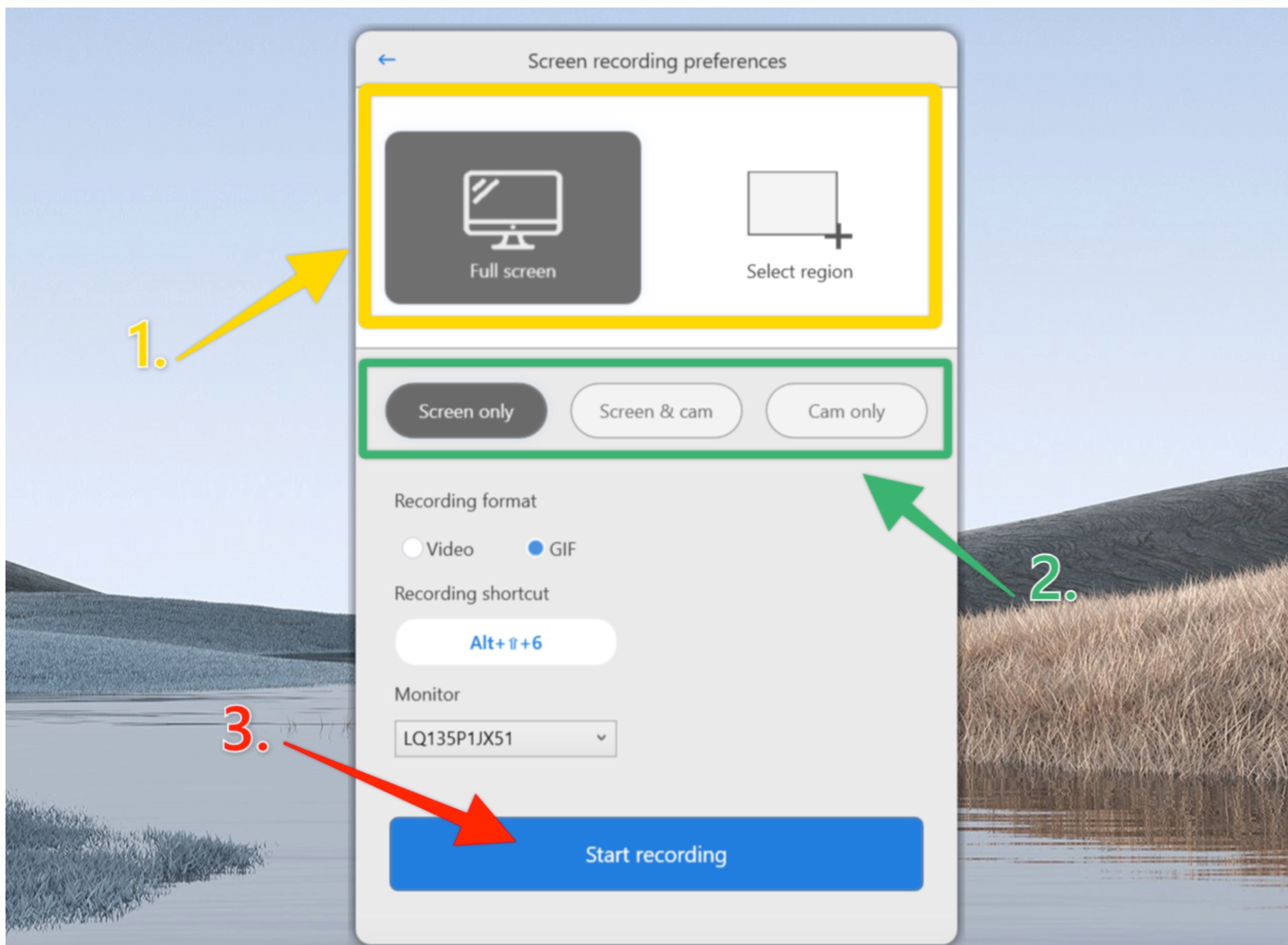 Please note that since GIFs playback on a continuous loop, you are limited to a 60 second recording time.
What is screen/video recording?
Zight offers a straightforward screen recording tool that doesn't require uploading to a third platform. After creating your screen recording, Zight automatically copies a link to your clipboard that's ready to share. You can also choose to protect the link with a password and set it to expire after a desired length of time. And if screen recording still isn't enough to make a concept clear, Zight offers a webcam feature that allows you to include your voice and face in your screen recording to provide narrations. Zight's Screen Recorder is available for Mac, Windows, iOS and Chrome.
How to record videos:
To change your recording type to a video, you can either use your video hotkey combination

Select the video option on your app's menu bar

Or change the format of your recording type in the preferences section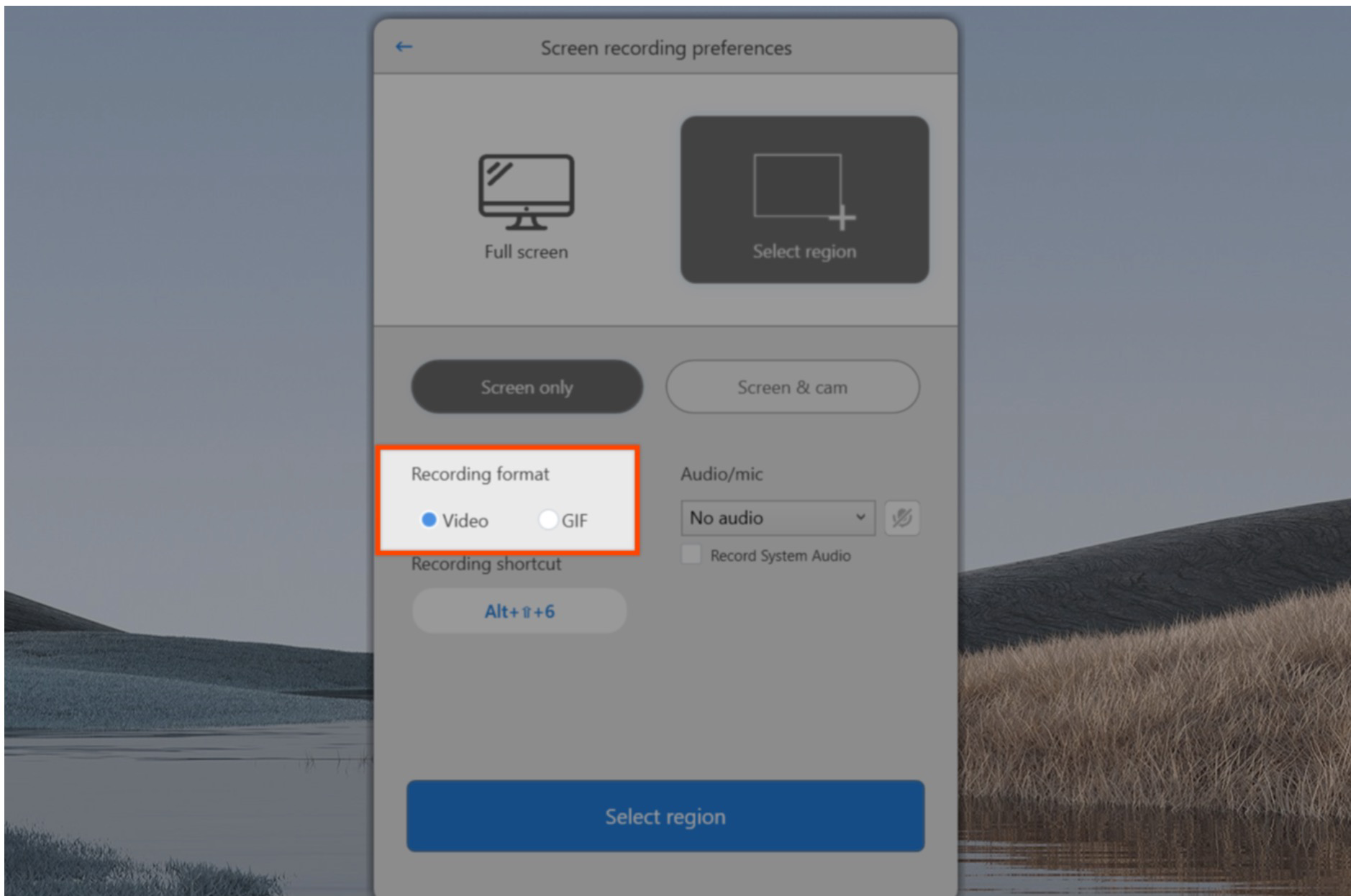 To learn more about how to quickly record a video, you can visit our help center article here!
If you need further assistance or have additional questions, we'd be happy to help! Please contact our support team here.